About Carole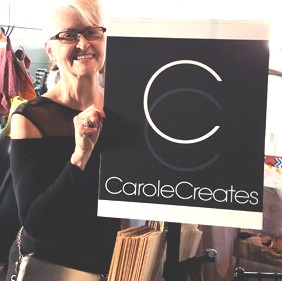 It was twenty-something years ago when my PASSION for design and sensitivity to my surroundings was profoundly noticed. After being hospitalized with acute pneumonia for eight days I was compelled to REarrange my regulation, sterile-green hospital room. To this day, I believe it was the black-and-blue-kneed night nurse who, early on day nine, made the call to BlueCross BlueShield, requesting that I be discharged immediately.
In my early fifties, during my twenty-eighth year as an educator, I decided to seek formal training in interior redesign. After earning professional status as an interior redesigner I launched my own business.
Hear more about our INTERIOR REDESIGN service.

In addition to the service of interior redesign I also stage properties. Sellers benefit from my unique expertise as a professional designer.
Hear more about our HOME STAGING service