Home Staging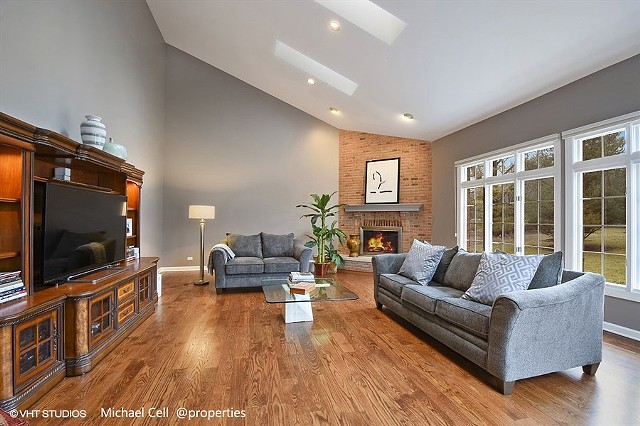 HOME STAGING is the art of preparing your home to sell by creating an environment that is inviting, encouraging a wide range of buyers to linger and focus on the property, not the contents.
3 common MYTHS about home staging:
MYTH: Anyone can stage a house.
FACT: A professional home stager has completed comprehensive training. Through experience they have mastered the design principles that enhance the architectural features of a home.
MYTH: It is not necessary to change a thing if you love the way your home looks.
FACT: Being objective about the value and appeal of one's property is impossible for the majority of sellers. Since it takes only a few seconds for prospective buyers to form an opinion about your home, it's a huge risk to do nothing.
MYTH: Rather than hiring a professional stager, it is wise to save your money to buy the things you need and want for your next home.
FACT: As a result of professional staging, your home will stand out among similar properties listed for the same price. Getting the best price in the least amount of time is very smart.
Similar to our INTERIOR REDESIGN service, HOME STAGING always begins with a CONSULTATION. This includes an assessment of how your home will visually appeal to perspective buyers.
Starting at the front, we tour your home together, teaching you the elements of real estate enhancement. You will be given detailed recommendations specific to the architectural features of your home. Most sellers need to edit or remove furniture, accessories and personal items that distract from seeing these features. Remember, you want perspective buyers to be drawn to the "property" for sale, NOT your personal style and furnishings.
Unlike INTERIOR REDESIGN service, HOME STAGING has little to do with the function of the space. This time it's not about you. Living in a staged home is different than living in your current home.
As professional designers, we will always explain how/why the recommendations will make your property appeal to a wide range of buys. You will always have the option of not carrying through with particular suggestions.
For some sellers the assessment with suggestions is all they want or need from us at the time. That's what we call a CONSULTATION.
We offer a 3-hour interactive CONSULTATION for $275.
However, many clients know they don't have the desire nor the TIME to manage preparing their home alone. They know they need and want more of what we have to offer. At that point we draft a contract with specifics and schedule the day for HOME STAGING.
The fee of our HOME STAGING service is $125-175 per hour* (3 hour minimum).
Take a few minutes now to view our HOME STAGING Portfolio
Words from our FANS:
Through the proper placement of furniture as well as utilization of mirrors, artwork and plants, Carole transformed out cluttered and somewhat drab home into a showpiece! We had over 25 showings and each and every comment left by the realtors praised the presentation. Our house was under contract within two weeks and Carole's transformation was a large part of the reason why. We plan on utilizing Carole's skills and artistic eye in our new home and gladly recommend her services. - Frank, Northbrook
You will find more words of client gratitude in our FANS section.
photo credit to Michael Cell of @properties